Dental Implants – Roseville, CA
Dental Implants – Roseville Star Dental is a consortium of highly trained specialists trained in the latest dental techniques. No matter what you need to be done, whether it be a mouth reconstruction, cleaning, or dental implants, Roseville Star can get it done. And when it comes to implant dentistry, in particular, you want to be sure your specialist is highly trained in the procedure, because if it goes wrong, it's a hassle to correct. Fortunately, Roseville Star only employs the best-trained and the most highly capable for procedures like dental implants.
A dental implant is a manufactured root that is inserted into the gums to hold a new tooth or other dental devices. Such dental implants are a great choice for people who have good health but lost a single tooth due to injury or periodontal disease, for instance. Implants are much more successful than traditional bridgework in many ways, since the implant only requires the underlying bone, and does not require that the surrounding teeth be in good health to be successful. The implant is rooted to the bone, which makes this a true surgical procedure that can be difficult to perform. Because of this, patients frequently spend a lot of time determining where to go for the best service. Those who turn to Roseville Star Dental are invariably pleased, however.
Well-inserted dental implants are so natural that you might forget you even have one. The key phrase there, however, is well inserted. When you go to Roseville Star Dental, you can be sure that your dental implants will not only be inserted well, but guaranteed to last as long as you'll need them to. This way you can enjoy a straighter and whiter smile for longer before needing to come in for additional dental work.
For anyone who has functional trouble due to a missing tooth or teeth (such as problems with chewing) or simply wants the self-confidence that comes with a perfect smile, dental implants are a great idea, and our implant dentistry in Roseville service can help you get what you want and need. The very first day you walk in, you'll be treated to a comprehensive talk regarding what you want and what you need, and from there, you'll map out how you'll get all of it done. This way, you can enjoy a fresh smile for less money and with less trouble than you'd have elsewhere. So give Roseville Star Dental a call – you won't regret it.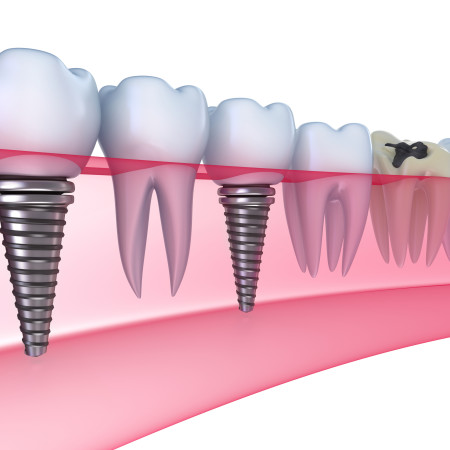 Dental Implants – Hiossen
There are a wide variety of dental implants in the marketplace, but HIOSEEN implants have an almost unparalleled success rate.  Almost 98% of HIOSSEN implants are fitted successfully and last for a lifetime. HIOSSEN implants contain a unique feature, which is embedded in the surface of the screw.  Implant screws made by other companies are sprayed with calcium phosphate to enhance the bone integration process.  However, HIOSSEN screws actually contain calcium phosphate, which means that delamination is less likely to occur.
Implant Supported Dentures
An implant-supported denture is used when a person doesn't have any teeth in the jaw, but has enough bone in the jaw to support implants. An implant-supported denture has special attachments that snap onto attachments on the implants.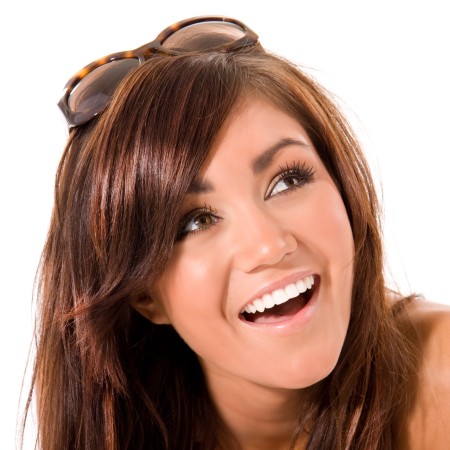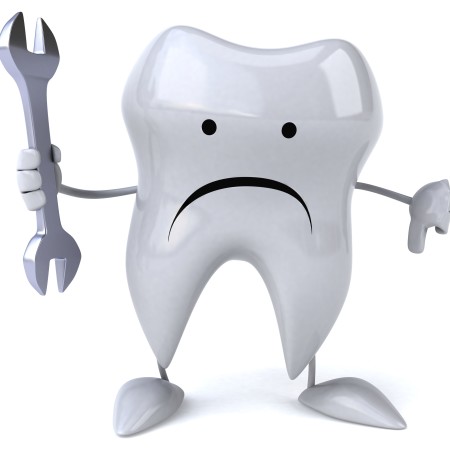 Full Mouth Reconstruction
Full mouth reconstruction, full mouth rehabilitation and full mouth restoration are terms often used interchangeably to describe the process of rebuilding or simultaneously restoring all of the teeth in both the upper and lower jaws.
Full mouth reconstruction typically involves general or restorative dentists (performing procedures like crowns, bridges and veneers), and can incorporate dental specialists like periodontists (specializing in the gums), oral surgeons, orthodontists (specializing in tooth movements and positions) and endodontists (specializing in the tooth pulp).